Welcome to Panoramex Tours & Travel, your go-to source for tours and activities in Guadalajara and throughout the beautiful state of Jalisco, Mexico. We offer a wide range of options for travelers of all interests, from cultural experiences to outdoor adventures and everything in between.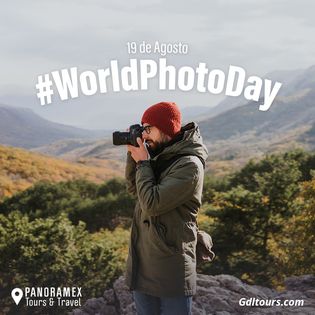 As the second-largest city in Mexico, Guadalajara is a vibrant hub of art, culture, and history. It's known for its mariachi music, tequila, and delicious cuisine, as well as its stunning architecture, museums, and parks. And with our expert guides, you'll get an insider's perspective on this incredible destination.
Our Guadalajara tours are designed to showcase the best of the city and surrounding areas, with options that cater to different interests and preferences. Whether you're looking to explore the city's historic center, sample local food and drink, or venture out into the countryside for hiking or horseback riding, we have something for everyone.
One of our most popular tours is the Guadalajara City Tour, which takes you to some of the most iconic sights in the city. You'll visit the beautiful Cathedral of Guadalajara, the grand Government Palace, and the bustling Mercado San Juan de Dios, among other highlights. Our expert guide will share stories and insights about the city's history, architecture, and culture, giving you a deeper understanding of this fascinating destination.
For those who want to dive deeper into Jalisco's rich cultural heritage, our Tequila Experience Tour is a must-do. You'll visit a local tequila distillery, where you'll learn about the production process and sample some of the region's finest tequilas. You'll also have the chance to explore the charming town of Tequila, with its cobblestone streets and colorful buildings.
And for nature lovers, our Sierra Madre Adventure Tour takes you on a thrilling journey through the mountains surrounding Guadalajara. You'll hike through stunning forests, swim in crystal-clear rivers, and enjoy panoramic views of the countryside. It's the perfect way to escape the hustle and bustle of the city and reconnect with nature.
At Panoramex Tours & Travel, we're passionate about showcasing the best of Guadalajara and Jalisco to our guests. Our expert guides, comfortable vehicles, and flexible itineraries ensure a memorable and enjoyable experience for everyone. So whether you're traveling solo, with friends or family, or as part of a larger group, we invite you to join us on a journey of discovery and adventure in this beautiful part of Mexico.