Tour Tapalpa From Guadalajara
Tapalpa is a picturesque mountain town nestled in the heart of Mexico's Jalisco region, offering visitors a delightful day trip destination for outdoor adventure and relaxation. The town's unique charm and beauty are best explored through a variety of outdoor activities, including hiking, horseback riding, and other outdoor pursuits.
Hiking enthusiasts will appreciate the town's scenic trails, which offer stunning views of the surrounding landscape. From the beautiful cascading waterfalls to the lush forests and meandering streams, there is no shortage of natural beauty to be found in Tapalpa.
For those looking for a more leisurely experience, the town's quaint streets offer a variety of shops, restaurants, and cafes, each offering a unique glimpse into the town's vibrant culture and history. Visitors can browse local crafts, sample regional cuisine, or simply relax in the shade of the town's charming plazas.
For those looking to get a bit more active, horseback riding is an excellent way to explore the area's rugged terrain. Guided tours are available, offering visitors the opportunity to explore some of the area's most stunning natural wonders while learning about the region's rich history and culture.
In summary, a day trip to Tapalpa offers a perfect mix of outdoor adventure and relaxation, making it an excellent destination for those looking to escape the hustle and bustle of the city and immerse themselves in the beauty and charm of rural Mexico.
Tapalpa is located approximately 121 kilometers (75 miles) south of Guadalajara, which is the capital city of the state of Jalisco in Mexico. The drive from Guadalajara to Tapalpa takes approximately 2 hours, depending on traffic and road conditions. There are also public transportation options available, including buses and taxis, which can take visitors from Guadalajara to Tapalpa.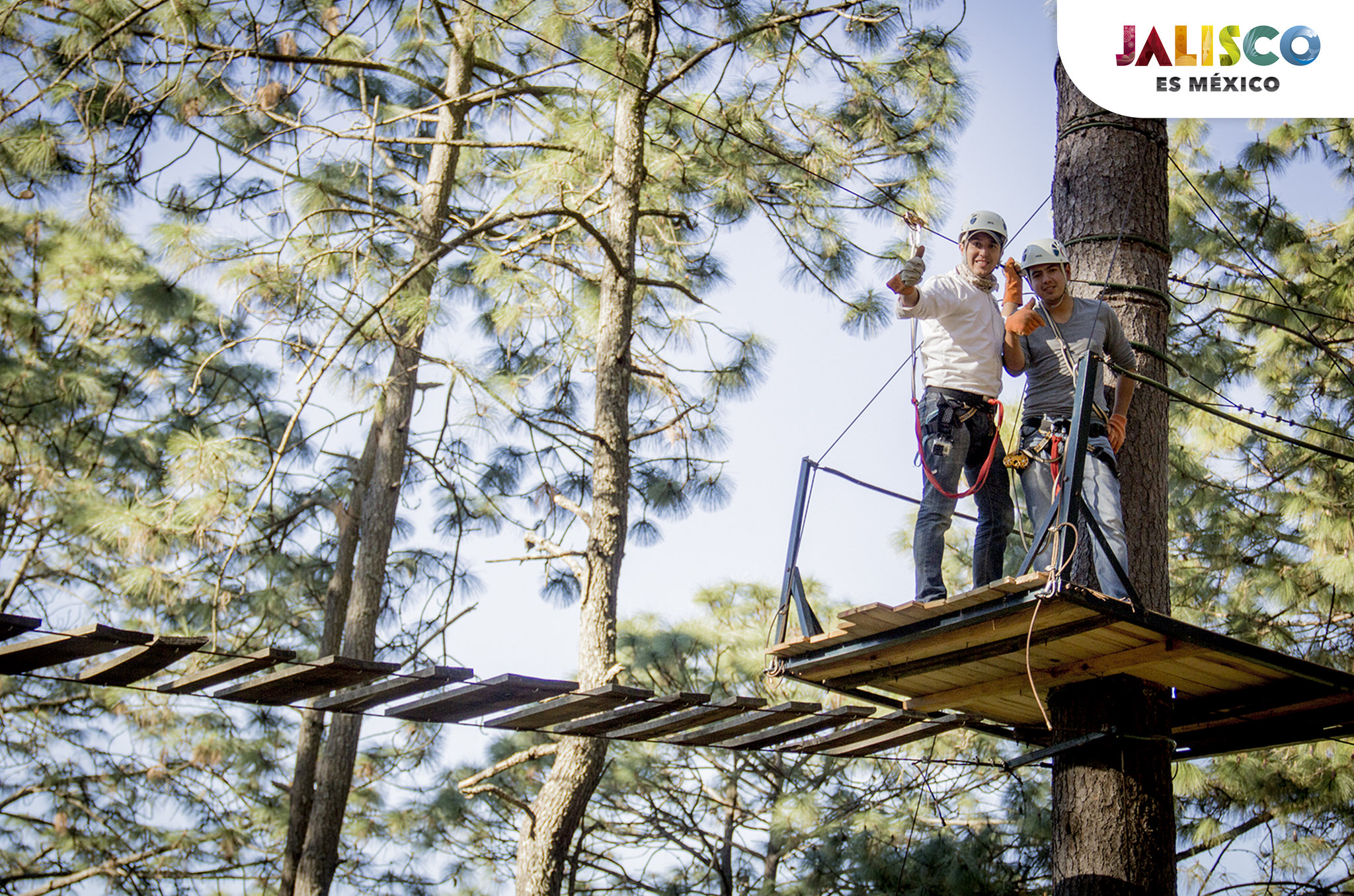 Tour Tapalpa From Guadalajara
Tapalpa, a beautiful mountain town in the state of Jalisco, Mexico, offers a variety of tourist attractions for visitors to explore. Some of the main tourist attractions in Tapalpa include:
Main tourist attractions to discover during this outdoors adventure:
1. Tapalpa Main Square
The town's main plaza, also known as Plaza de Armas, is a charming and vibrant hub of activity, with shops, restaurants, and cafes surrounding the central fountain. San Antonio de Padua Church: A historic church located in the heart of town, San Antonio de Padua offers visitors a glimpse into the town's rich cultural heritage.
2. Tapalpa Forest
A scenic forest located just outside of town, the Tapalpa Forest offers visitors a variety of hiking trails and outdoor activities, including horseback riding and mountain biking.
3. Valle de los Enigmas or Piedrotas
A unique geological formation located just outside of town, Valle de los Enigmas – las Piedrotas is a collection of enormous rocks and boulders that have been shaped by thousands of years of wind and water erosion.
4. Pastry Local Bakery
Freshly baked patries in a local flavor for a good coffee before continue the exploration of down town Tapalpa
These are just a few of the many tourist attractions that Tapalpa has to offer. Whether you're interested in outdoor activities, cultural heritage, or simply taking in some stunning natural scenery, there is something for everyone in this charming mountain town.