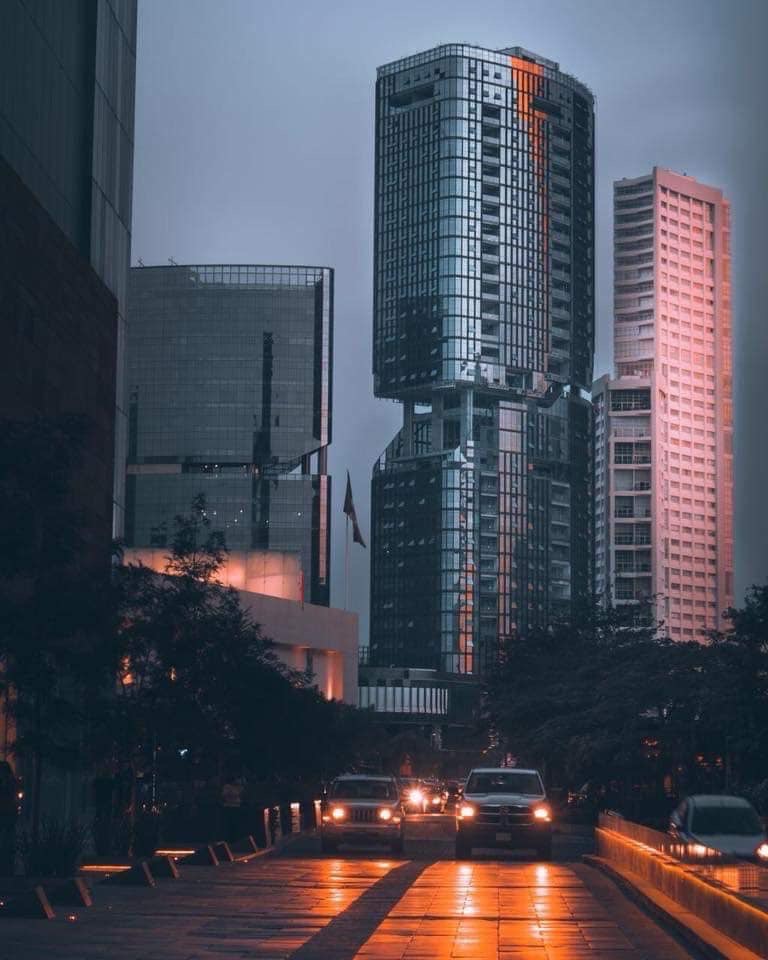 When the sun sets and the city comes alive, Guadalajara reveals a whole new side filled with excitement, energy, and endless possibilities. From vibrant nightlife to cultural performances, this enchanting Mexican city offers a myriad of activities to enjoy after dark. Whether you're seeking thrilling entertainment, delicious cuisine, or a relaxing evening stroll, Guadalajara has something to cater to every taste. Join us as we explore the best things to do in Guadalajara at night.
Welcome to Guadalajara, the cultural capital of Mexico! This vibrant city is famous for its mariachi music, tequila, and rich colonial architecture. But what makes Guadalajara truly special is its incredible nightlife. From lively bars and nightclubs to traditional cantinas and street food vendors, Guadalajara comes alive at night.
If you're looking for a unique way to experience the city after dark, we invite you to join us on our best night tour of Guadalajara City. Our tour offers a variety of fun activities that will give you a taste of the city's nightlife and help you discover the hidden gems that only locals know about.
1. Immerse Yourself in Mariachi Music
No visit to Guadalajara is complete without experiencing the soulful melodies of Mariachi music. Head to Plaza de los Mariachis in the Historic Center, where you can find talented musicians serenading visitors with their captivating performances. Enjoy the lively atmosphere, sip on tequila or mezcal, and let the music transport you to the heart of Mexican culture.
2. Indulge in a Gastronomic Adventure
Guadalajara is a haven for food lovers, and its culinary scene truly shines at night. Explore the city's vibrant food markets such as Mercado San Juan de Dios, Mercado Libertad, or Mercado Corona, where you can savor mouthwatering street food and local delicacies. Treat your taste buds to traditional dishes like birria, tortas ahogadas, or carne en su jugo, accompanied by a refreshing glass of local tequila or a traditional agua fresca.
3. Explore the Historic Center
First, we'll take you on a walking tour of Guadalajara's historic center, where you'll see the stunning Guadalajara Cathedral and other iconic landmarks. We'll then head to a local cantina, where you'll get to taste some of the best tequila in the world and learn about the history and culture of this iconic Mexican drink.
Take an evening stroll through Guadalajara's Historic Center and marvel at the beautifully illuminated colonial architecture. Admire the majestic Guadalajara Cathedral, Plaza de Armas, and the Government Palace. The city's historic buildings come to life under the twinkling lights, creating a magical ambiance that is perfect for leisurely walks and capturing stunning photographs.
4. Enjoy a Lively Nightlife
Next, we'll take you to a lively bar or nightclub, where you can dance the night away to traditional mariachi music or modern Latin beats. You'll get to meet locals and experience the city's vibrant nightlife scene.
Guadalajara boasts a vibrant nightlife scene, with numerous bars, clubs, and entertainment venues catering to every taste. Head to the trendy neighborhood of Chapultepec, known for its bustling bars and live music venues. Dance the night away to Latin rhythms, enjoy live rock or jazz performances, or simply unwind with a cocktail in hand. The city's nightlife offers a diverse range of options, ensuring a memorable evening for everyone.
5. Experience Lucha Libre
Immerse yourself in the excitement of Lucha Libre, Mexico's legendary wrestling spectacle. Attend a live match at Arena Coliseo or Arena Jalisco and witness the high-flying acrobatics, colorful masks, and theatrical performances that make this sport so unique. Cheer for your favorite luchadores and join the passionate crowd in this adrenaline-pumping experience.
6. Catch a Performance at the Teatro Degollado
The iconic Teatro Degollado is a must-visit for culture enthusiasts. Attend a ballet, opera, or symphony performance in this majestic theater adorned with elegant architecture and stunning interiors. The combination of talented artists and the theater's grandeur creates an unforgettable evening of artistic excellence.
7. Discover the Magic of Plaza Tapatía
Plaza Tapatía, located in the heart of Guadalajara, offers a blend of entertainment and cultural experiences. Explore the Plaza de la Liberación, where you can marvel at the majestic Rotonda de los Jaliscienses Ilustres and the imposing Palacio de Gobierno. Enjoy live music performances, art exhibitions, and local handicrafts at the Plaza de las Artesanías. Indulge in delicious street food, and savor the vibrant atmosphere of this bustling square.
Finally, we'll end the tour with a street food crawl, where you'll get to sample some of Guadalajara's best late-night snacks, from tacos and quesadillas to churros and ice cream.
Tlaquepaque, a charming neighborhood known for its traditional Mexican art and crafts, reveals a different allure at night. Join a guided nighttime tour and wander through the cobblestone streets lined with art galleries, boutiques, and vibrant mariachi bands. Explore the El Parian square, where you can dine at a traditional restaurant while enjoying live mariachi music. Admire the beautifully illuminated colonial buildings and soak in the enchanting ambiance of this artistic haven.
9. Enjoy a Nighttime Boat Ride on Lake Chapala
Escape the city and venture to nearby Lake Chapala for a serene and picturesque experience. Take a nighttime boat ride on the lake and marvel at the reflection of the moonlight on the water. Admire the surrounding mountains and listen to the soothing sounds of nature. This peaceful and romantic setting provides a perfect opportunity for relaxation and reflection.
10. Attend a Traditional Mexican Fiesta
Experience the lively and colorful traditions of Mexico by attending a traditional fiesta. Whether it's a local neighborhood celebration or a larger cultural event, these fiestas offer a glimpse into the vibrant culture of Guadalajara. Enjoy folkloric dances, traditional music, and mouthwatering food as you immerse yourself in the joyful atmosphere.
Guadalajara comes alive at night, offering a multitude of captivating experiences for visitors to enjoy. From the enchanting melodies of Mariachi music to the vibrant nightlife, cultural performances, and culinary delights, the city provides a rich tapestry of entertainment and exploration. Whether you prefer a relaxing evening by the lake or an energetic night of dancing, Guadalajara has something for everyone. So, come and discover the magic of Guadalajara at night, and let Panoramex Tours & Travel guide you through an unforgettable experience in this captivating Mexican city.
Our best night tour of Guadalajara City is perfect for solo travelers, couples, or groups of friends who want to experience the city like a local. So why wait? Book your tour today and get ready for an unforgettable night in Guadalajara!